Today I received a new gadget, the Belkin Home Base. It's a wireless and wired network USB hub.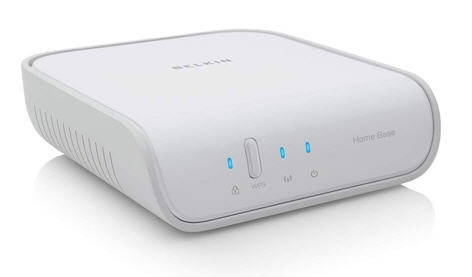 After playing around a bit with (works just fine!) I decided to open it.. why? Just because I can 🙂
Opening this things was a piece of cake, just mind that there is a Torx T7 screw in the right bottom corner. It's hidden underneath the information label: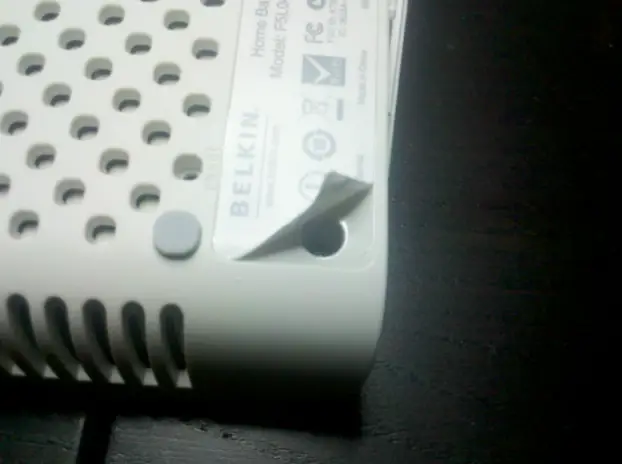 Here are some pictures of the board itself: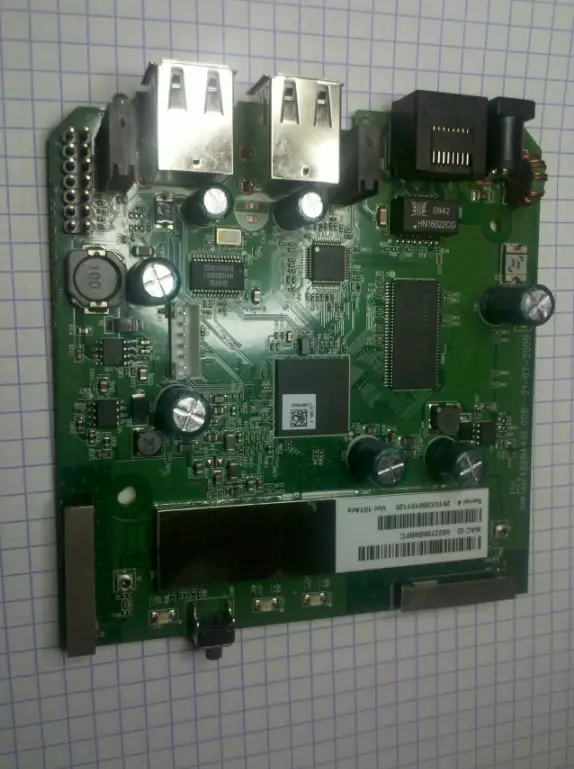 Frontside of the Home Base PCB.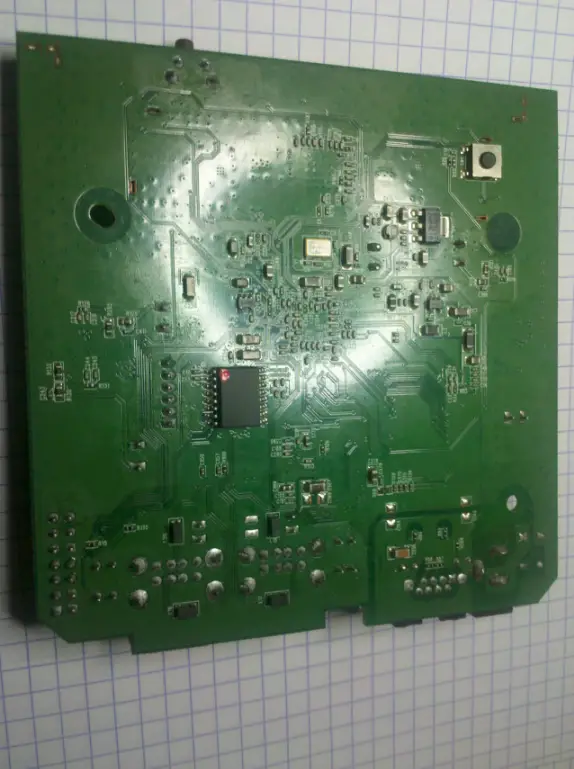 Backside of the Home Base PCB.
There are two interesting headers on the board (1×6 pin and 1x2x7 pin), I will play around with them a bit later on (in fact, I already did.. I'll just save that for a later blog post..):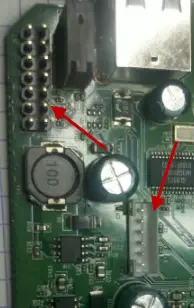 To be continued..