I have just powered my first Jeenode with solar power.
This node has been running for 5 days now.
The solar panel is one normally used to charge cell phones.
It supplies 5v and has a accu pack of 2800mah, this should keep this node running for quite a while…
Click on "More" for a image of this Jeenode.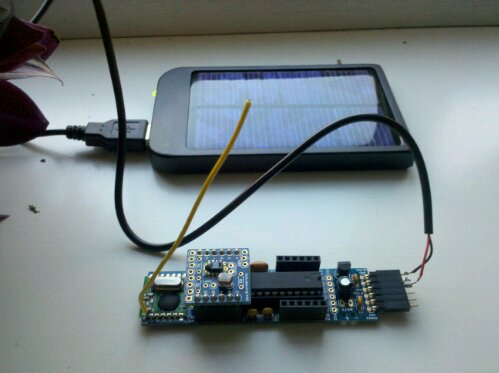 Recent Content
link to Using Home Assistant SDM Nest Integration
As you might know, Google has shut down the Works with Nest program since the 31st of August 2019. Since then there was no official way to integrate Nest products with Home Assistant. Lets not talk...
link to How do I back-up Home Assistant?
Home Assistant is a great piece of home automation software. Installing and configuring of Home Assistant can take quite a lot of time. And you want to make sure you do everything to protect your...