A few weeks ago I published the open-zwave Python wrapper. I basically started with a small wrapper suiting my personal needs. After a couple of days I was asked to share the code on Github. Until then I never used Github before.
I did not expect anything from that whole social coding thing. But then after a couple of days two guys (Steve Davidson and Drew Perttula) started commiting code (a lot of code!) to the project. Here's the result of 3 weeks on Github:
52 commits with 5,421 additions and 510 deletions
Really impressive, thanks a lot guys!
Steve even made a really nice curses interface to it, here are some screenshots (click for full view):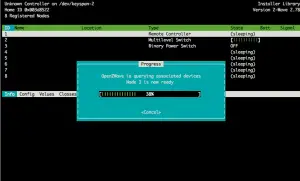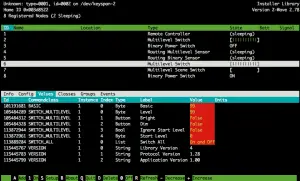 This interface available on Github as well.
Recent Content
link to Using Home Assistant SDM Nest Integration
As you might know, Google has shut down the Works with Nest program since the 31st of August 2019. Since then there was no official way to integrate Nest products with Home Assistant. Lets not talk...
link to How do I back-up Home Assistant?
Home Assistant is a great piece of home automation software. Installing and configuring of Home Assistant can take quite a lot of time. And you want to make sure you do everything to protect your...